Flattening the Curve: SH postpones or cancels live events to prevent spread of Omicron variant
With the emergence of the highly-contagious Omicron variant in 2021, a surge in COVID-19 cases forced several school events to be temporarily postponed or halted altogether in an attempt to lower transmission rates.
"We are very hopeful to continue to have these activities, but if things change, know that we will try to do the best we can," assistant principal Hilda Arredondo said. 
"Hopefully, we can have these events sometime in April, by which time these COVID-19 guidelines should have improved." 
Below are some on-campus and off-campus activities that have been postponed or canceled altogether because of COVID-19.
OPEN HOUSE
Though the school originally planned to host Open House in person Jan. 6, interim principal Cathy Gach mentioned in her Jan. 14 newsletter that it will be happening online through a virtual showcase under the "News" section of the school website. 
"With Open House postponed, we wanted to do something that would showcase all of the great programs we have here at Sunny Hills to incoming 8th graders and their families," assistant principal Melissa Stinson said. 
Since Jan. 19, the virtual showcase — which contains compiled information about each department in the form of slideshows or digital brochures — is available for prospective students to access before enrolling from Jan. 10-28, Stinson said.
For the Associated Student Body [ASB], its cancellation meant the annual tradition of guiding students through the campus would not be happening again. Instead, the ASB will be guiding these students through a campus tour video. 
"It was quite a bummer since we knew when it got canceled, we couldn't feature a lot of groups that are special to Sunny Hills," ASB president Aimee Kwon said. "That in-person effect makes the school feel much more alive."
RED CROSS BLOOD DRIVE
Club members of the Sunny Hills Red Cross Club planned their first blood drive of the school year for Jan. 14.
In accordance with Arredondo's email and under the instruction of Red Cross club adviser Robert Bradburn, president senior Rachel Lee decided to push it to April. 
Despite the cabinet's efforts, this became the second failed attempt at holding the drive; the club's first attempt took place in October 2021, but it was canceled because the SH administration did not approve the event.
"My cabinet and I had been working extremely hard for many weeks, so we were definitely upset about the news," Lee said. "I know for a lot of club members, this was their first blood drive, so many of them were also disappointed that they wouldn't be able to volunteer or donate."
"
I know for a lot of club members, this was their first blood drive, so many of them were also disappointed that they wouldn't be able to volunteer or donate."
— senior Rachel Lee
The precautionary measures for this event also account for the organization's current shortage of blood. 
An L.A. Times article posted Jan. 12 said "the combination of the relentless pandemic and an unusual flu season has exacerbated the preexisting shortage" of blood the Red Cross normally receives.
In the article, the organization said donations from students — who usually account for 25% of donors — fell by 60% because of the current surge in COVID-19 cases. 
Science Olympiad Las Vegas Invitational
Those who are a part of the SH Science Olympiad team would have competed Jan. 16 at Clark High School for the annual Science Olympiad Las Vegas Invitational [SOLVI]. 
Those who did not feel comfortable because of COVID-19 had the option of competing through the Science Olympiad's online website, the SH Science Olympiad team co-captain Dahee Kim said. 
But on Jan. 12, four days prior to this field trip, the captains received news of the cancellation of the in-person competition, Science Olympiad adviser Alexander Hua said. 
"I know these kids were really looking forward to being able to travel and [compete] in one of these competitions in person, … so it was pretty devastating," said Hua, whose club had already prepared by booking hotel rooms and seeking the FJUHSD's approval for the field trip. 
The Clark High School District moved the live event to a virtual one because of staff shortages caused by the pandemic, Hua said.
Of the team members, co-captain junior Magdalene Kho felt disappointed that they were notable to go in person. 
"My co-captain and I really felt bad about it, especially since we hyped it up for a lot of teammates since that would have been their first in-person competition," said Kho, whose last SOLVI happened her freshman year in March 2020. 
Usually lasting the entire day, members would take tests on different science topics — such as biology, chemistry and physics — and participate in various live events from 7 a.m. to 8 p.m., Kho said.
Though the team did not compete in person, the organizers sent out an email notifying all contestants that they were eligible to partake through the online option, and many of the SH team members participated in the virtual Jan. 15 SOLVI, including the two captains. 
"Competing online this year wasn't a huge letdown since we got used to the format last year, but I was really frustrated and sad about our team not going to go in person to compete [since] that is what makes Science Olympiad so fun for me," Kim said. 
International Food Fair Assembly
The International Food Fair [IFF] assembly in the gym normally takes place in February and gives cultural clubs across campus the opportunity to put on traditional performances and any other club on campus to raise funds by selling foods of different backgrounds. In the 2020-2021 school year, the school canceled IFF for the first time in school history because of the COVID-19 pandemic. 
This year, the IFF assembly will be taking place March 15 and auditions for clubs on Feb. 25, senior class president Jasmine Lee said. 
The Associated Student Body [ASB] decided to shift the Feb. 10 date forward upon receiving an email from Arredondo before auditions for the assembly happened, said ASB member senior Savannah Thul, who is in charge of planning the event.
"We haven't canceled anything because IFF is a tradition that we want to keep going, and we're really excited to have it," said Thul, who is the ASB assembly commissioner.
"
We haven't canceled anything because IFF is a tradition that we want to keep going, and we're really excited to have it."
— senior Savannah Thul
Like many other clubs, the last time the Korean Culture Club [KCC] participated in the IFF was in 2020, the year the pandemic struck. 
The KCC presidents decided to continue practicing for their performances, even with some members absent because of the virus. 
Though the Filipino culture club — also known as Bayanihan Club — stopped practices for a couple of weeks over an increase in Omicron cases, co-president senior Jonah Alagao remains hopeful that his group will be able to flaunt its skills with the traditional tinikling and sakuting dances. 
"Some members missed having practices, and some appreciated having some time off of practice," said Alagao, who had been practicing one to two times a week in the quad since late September. "I think that everyone just wanted to be safe more than anything, and pausing practice for a while was the best way to do that."
CIF Southern Section Winter Sports
Along with the FJUHSD's spectator limit for indoor sports games decreasing from 1,000 to 500, the CIF-SS extended the basketball, soccer and girls water polo season to allow teams to fit in games, according to a Jan. 12 update on the website.
The final league games have been shifted to the following dates:
Girls and boys basketball: Feb. 6

Girls and boys soccer: Feb. 6

Girls water polo: Feb. 6
Playoff entries for the above sports must be submitted by 6 p.m. on the final league game days, according to the update on the CIF-SS's website. 
For Sunny Hills, the change in plans — for the most part — proved to be advantageous because it allotted winter sports more time to submit playoff entries, athletic director Paul Jones said. 
"The CIF Southern Section extended the dates as far as they could so that schools can get all the games," Jones said. "They [were] understanding of the fact that students are going to inevitably miss some games because of COVID."
Though the CIF-SS extended the winter sports seasons, the organization held off on postponing or canceling championship/playoff games because facilities had already been booked prior to the spread of the Omicron variant, Jones said. 
"We started the school year OK, and we thought things were going to go back to normal, and then, surprise, there's a new variant," Jones said. "I hope that the spring sports [season] goes as smoothly as the fall sports. We can start to move past COVID, hopefully."
The number of new COVID-19 cases in Orange County reached a high of 18,639 new cases on Monday. Despite this new wave of "positives," Kwon hopes normalcy will return to Sunny Hills. 
"Since we just had a huge spike of the new variant, I don't really see the situation improving soon, but since California is especially good with containment and mandates, I'm sure we'll get it under control," Kwon said. "It's already been affecting us a lot, from our events and teaching schedules. We're still trying to bring some normality to the school year through assemblies and other events."
Leave a Comment
Your donation will support the student journalists of Sunny Hills High School. Your contribution will allow us to purchase equipment and cover our annual website hosting costs.
About the Writer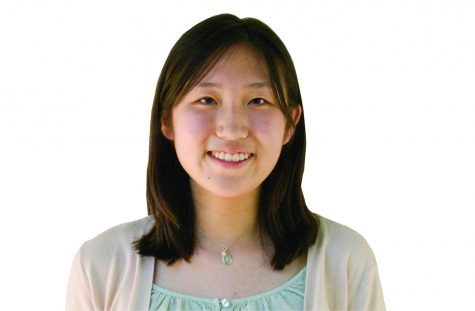 Michelle Sheen, Editor-in-Chief
After her first year on
The Accolade
as the copy editor during the 2020-2021 school year, senior Michelle Sheen is taking on the role as editor-in-chief. The past year, she honed her skills in interviewing and reporting and is excited to continue growing as a journalist by contributing to
The Accolade.
When not running to meet deadlines, Sheen can be found catching up on homework and meeting with her World Wildlife Fund and UNICEF clubs on campus. Her hobbies include reading, journaling and trying new foods.