From streets to Snapchat, illicit drug dealers utilize social media to reach younger consumers
It takes a single pill, a mere 2-milligram dose of fentanyl to poison a user in seconds, leading to death, according to the United States Drug Enforcement Administration [DEA]. 
Sixteen-year-old Cooper Davis from Johnson County, Kansas, took half a prescription of Percocet purchased from a drug dealer on the social media application Snapchat: he died August 2021 from the fentanyl laced into the pills, according to the Kansas Reflector. 
Though that drug transaction occurred 1,400 miles away from Fullerton, the fentanyl crisis pervades within Orange County and its neighboring cities, like the Los Angeles Unified High School District.
"I think social media plays a huge role in young people's lives … it influences us more than we know," said senior Danielle Tryon, who has been following news reports of fentanyl drug sales via social media as of October. "Social media [platforms] don't really regulate drug use … so there need to be laws about this issue."
According to a 2022 study published by the Journal of the American Medical Association [JAMA], the number of teenagers who died from fentanyl-laced drugs from 2019 to 2021 increased from 253 to 884 — a 249% increase. The study mentioned a significant quantity of those fentanyl-laced drugs had been purchased through social media. 
"There's so much information that is so easily and readily available on social media, that it's hard when you're still in a developing state to be able to distinguish what's real information, what's relevant information," said principal Craig Weinreich, also a father of two teenagers. "It's a pretty scary time to be dealing with that so drawing awareness to it is a huge priority." 
Before the establishment of social media as a forum for drug exchange, high school students purchased drugs through teenage drug dealers, the dark web or illegitimate online pharmacies, according to the Recovery Village.
Nwo, social media platforms with direct message installments, such as TikTok and Snapchat, open a platform for preteens and teenagers to instantaneously exchange shipping and banking information for a drug purchase. 
An article published by the DEA encrypted strings, or codes, of emojis often used by drug dealers and customers to communicate the type of drug: cocaine can be identified by the diamond and eight ball emojis, and heroin can be identified by a brown heart or dragon emoji. 
Though an illicit drug dealer has never approached her on social media, senior Julia De Leon said she sees Instagram posts advertising vapes or Juuls. 
"Since I'm on social media a lot, and I am very involved in it, I see many teens my age or even younger showing off the types of drugs they have," De Leon said. "It did throw me off… but it's kind of normal now because of how many times I've seen it."
Tryon recognizes the interplay between social media and drug transactions and believes legislation regulating activity on social media would mitigate some illicit drug activity. 
"I believe legislation is very necessary because… when younger individuals are exposed to drug advertisements, they are more likely to buy them," she said. "I hope that drug use rates heavily decrease, because the rate of teenagers using drugs keeps climbing."
Junior Ryan Mesnik has not experienced losing anyone to drug overdose or poisoning; however, he says he knows enough to advocate for students to not abuse or use illicit drugs.
"It would be devastating to hear that fentanyl is spreading in the Fullerton Joint Union High School district," he said. "The consequences of drug abuse outweigh any possible, perceived benefits and appropriate precautions should be taken. 
Leave a Comment
Your donation will support the student journalists of Sunny Hills High School. Your contribution will allow us to purchase equipment and cover our annual website hosting costs.
About the Writer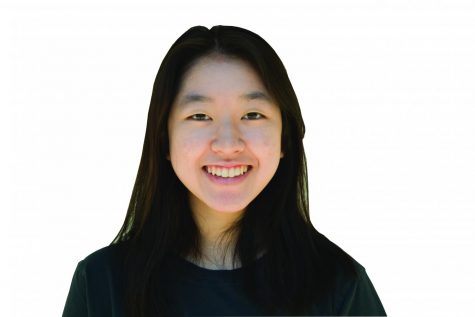 Kate Yang, Editor-in-Chief
Senior Kate Yang spent her junior year serving as web managing editor of
The Accolade
. This year, she returns as editor-in-chief and looks forward to working with her new staff and top editors. Yang joined
The Accolade
as a sophomore after taking the prerequisite class, Journalism 1, as a freshman. She has earned several Best of SNO awards for her stories beginning her sophomore year, some including the reopening of Sunny Hills amid the pandemic and the AP score dilemma following the first online administered exams. Outside of
The Accolade
, Yang runs several clubs and plays golf for the SH girls golf team. She is an International Baccalaureate student and a Link Crew leader this year. Yang hopes to see more students this year pick up physical copies of
The Accolade
as well as visit the online website.