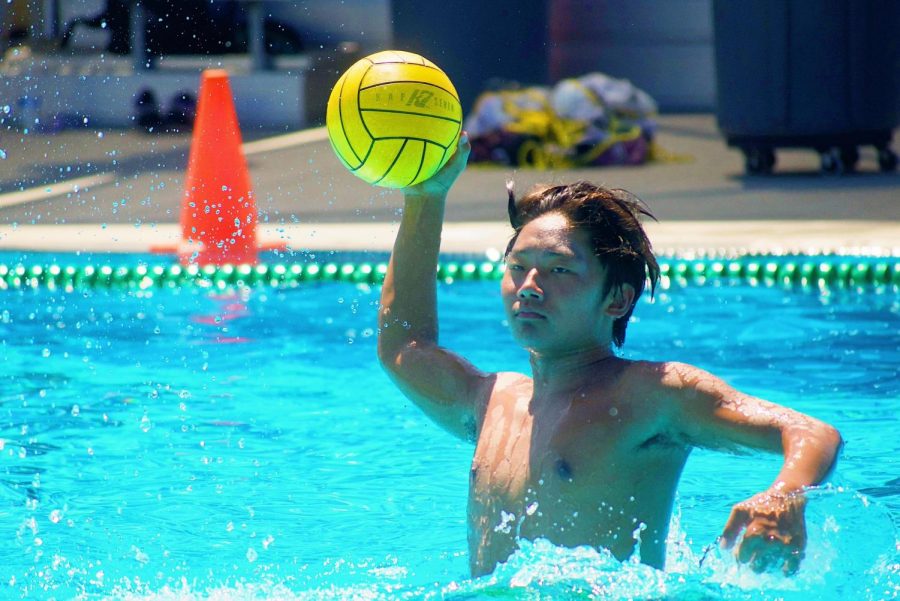 Kristel Laceste
Coaches: Keith Nighswonger (head coach), Sergio Dorrego (assistant coach), Jordan Jaime (assistant coach) 
Top Returning Players: Nick Barkero (12), Jeremiah Guerrero (11), Nathan Kim (12), Andrew Lee (12), Matthew Lucio (11), Elijah Vera (12)
Top Newcomers: Jacob Aguilar (11), Kastuv Kaleb Aryal (9), Thaddaeus Kiker (11), Brandon Koh (10)
Last Season: The team placed fifth (1-6) in the Freeway League last season and finished 2-6 overall.
Outlook: With six returning seniors and new underclassmen who are set to make an impact on the team, the boys water polo team anticipates making CIF this year, which means finishing top three in the Freeway League, with its powerful newcomers and returning seniors.
"This is one of the hardest working boys teams we have had in several years, and I really expect that this year's team is going to outperform several teams we had in the recent years," Nighswonger said.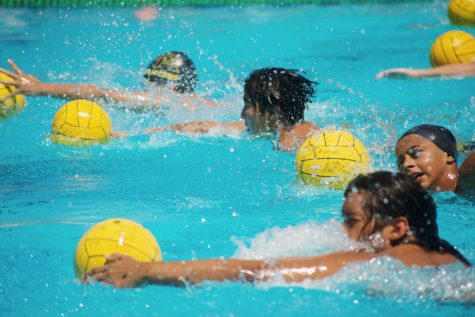 Last year, the Freeway League season was cut short because of COVID-19, and the Lancers were only able to play seven out of the 14 games. Despite the low standing, the coach believes that the team has a high chance for success this fall.
"We're going to surprise a lot of teams," Nighswonger said. "I think based upon what our boys team has been the last couple of years, we're not expected to do a lot, but these guys have worked very hard and we're going to surprise some people."
The team held summer practices in the SH pool but despite having a strong roster in the upcoming season, Nighswonger said he's worried about the ongoing problem regarding the players' inconsistency in showing up to practices during the summer and in-season.
"Summer is hard to gauge things off of," he said. "We think we turned the corner on the inconsistency with a group that is really dedicated and, depending upon if they continue to be here all the time, then I think it will go a long way in determining how well we play this season."
The Lancers are excited to have a full season and have set expectations for themselves and the team. 
"I'm excited and confident for this fall season, especially with our great season," utility player Lucio said. "I'm hoping to improve my offensive skills and have it show during the upcoming games."
Utility player Kim, a starter on the team for the last three years and whom Nighswonger had appointed captain this season, plans on working with the team on its communication and hopes to be a good role model for the younger players who have yet to play a full season.
"My expectation extends out to not only our wins but improvements in the team," Kim said. "Our sport requires a lot of communication in order to be successful, so it's important that we get it down as soon as possible."
The team will play its first non-league game on Aug. 24 against the Pioneer Titans at 3 p.m. and will play its first Freeway League game against La Habra on Sept. 22 at 6 p.m. in the SH pool.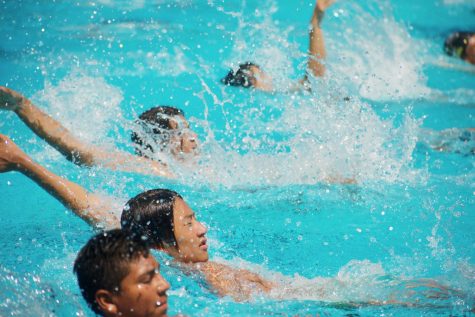 Last year, the Freeway League Title was split as a three-way tie with Troy, La Habra and Fullerton. Nighswonger wants to ensure that the Lancers end up somewhere in the top three in the league standings this year. 
"For us, it's always about doing things the right way to make sure we're strong in all of our systems," Nighswonger said. "If we do all that, the winning just follows along."