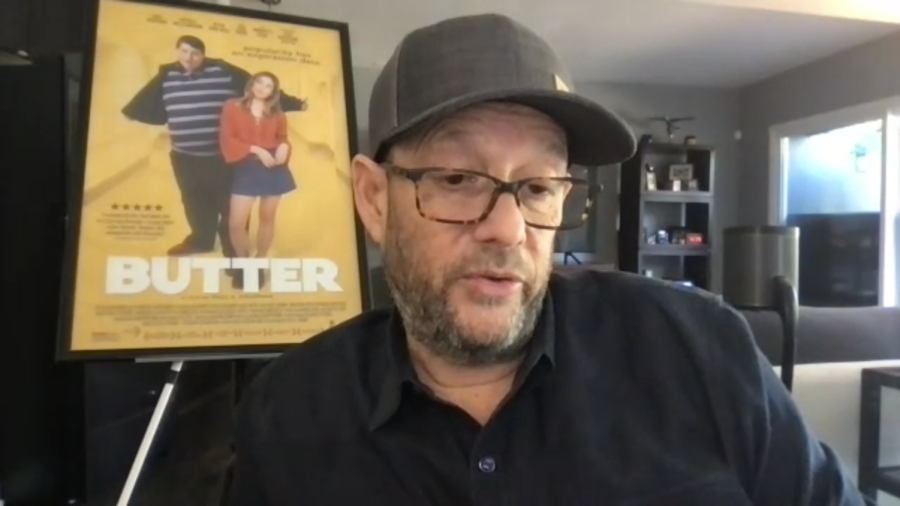 As "Butter" is set for a Friday, Feb. 25, theatrical release (the closest movie house to Sunny Hills to screen the flick is Regal Edwards Brea East with a 7:30 p.m. showtime the night before), The Accolade was offered the opportunity to interview the movie's director, Paul Kaufman, via Zoom on Friday, Feb. 11. 
While Kaufman acknowledged promoting his latest work with other media outlets, he confirmed that The Accolade was the first high school media program he spoke with about the teen romance-dramedy that's based on the 2012 young adult novel of the same name. This story is based on the more than 40 minutes that Kaufman spent on Zoom with The Accolade staff.
The number of theaters was updated on Feb. 24 from 500 to 308. It was updated Feb. 25 from 308 to 309.
While California has been dealing with a drought because of a lack of a rainy season over the years, Hollywood TV and movie director Paul Kaufman has noticed a dearth of another kind – this one in the film industry.
"Teenagers told me there are no movies for them in the theater," Kaufman said. "There's nothing out there. There's superhero movies and that's it – it's not like the way it used to be."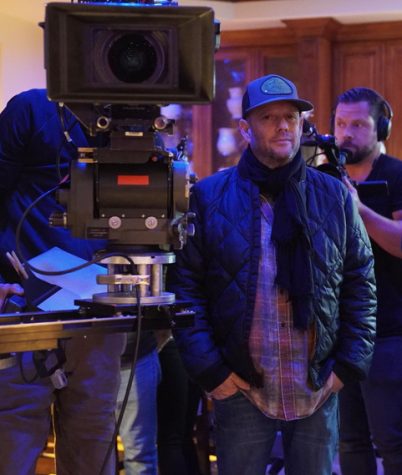 For those unaware of what "the way it used to be" looked like, they would have to go back more than 40 years when filmmaker John Hughes produced a series of teen rom-com dramas that Kaufman grew up watching like "The Breakfast Club," "Pretty in Pink" and "Sixteen Candles."
These classics revolve around teens' constant struggles to understand themselves and the social class they're in economically and in the school environment.
For students taking the Regional Occupation Program's video production class in the spring semester, teacher Daniel Flores showed trailers of these hits as part of his pop culture unit last month. He also added some previews of more recent teen titles such as "The Perks of Being a Wallflower" (2012), "Paper Towns" (2015) and "To All the Boys I Loved Before" (2018).  
A September 2019 online article posted on the Regal theater website suggested that the rise of the internet and youths' interest in home entertainment have led to the extinction of teen films.
"We were able to find any video, any movie and any show at the press of a button, and [movie] studios were just as aware of this trend," according to the story titled, "What happened to the Teen Movie?" "They stopped pumping out these movies aimed at young adults as they grew wise of teens staying at home, surfing the web."
When the 57-year-old director, who was Zooming in from his San Fernando Valley home, asked The Accolade Period 5 class over Zoom how many have watched "The Breakfast Club," only a few raised their hands.  
"John Hughes would make films that were comedies, that were funny, but the subtext was always a deeper issue. … They were films from my generation where they were mainly high school movies that were funny, but they dealt with teenage angst and teenage issues," Kaufman said. "So I was inspired by John Hughes with the tone of his pictures because I wanted to make a movie that would actually get out into the movie theaters."
While Hughes came up with his own storylines for his romance-dramedies, Kaufman said he decided to take a different approach with his first foray into this genre.
"I wanted to make a film that was going to have a social impact, and I didn't know what subject matter that was going to be," he said. "So I go on Amazon, and I search for books, and that's how I find my movies, and I came across the book, Butter."
That was back on Jan 23, 2015, five years before the COVID-19 pandemic hit in March 2020. After securing the rights from author Erin Jade Lange to adapt the 2012 young adult novel of the same title into a movie, Kaufman said he worked on the screenplay, and he started finding the cast and producing the 110-minute movie, which is slated to hit 309 movie theaters on Friday, Feb. 25.
"Butter" tells a story about a lonely, obese high school junior, who recklessly creates a website with the URL, buttersfinalmeal.com, and posts the link to it on a popular social media platform that many of his peers at his Arizona high school use. 
On that website, he types his suicide pact that he will start eating himself to death once the clock strikes midnight on New Year's Day. 
In the midst of this decision, he must figure out how he will introduce himself to his high school crush, whom he has secretly befriended through social media under a different persona, and deal with his sudden fame among his peers.  
"I'm really proud of the film 'Butter'; we made it for very little money," Kaufman said. "We shot it very quickly. … I wish I had 60 days to shoot it instead of 18."
Knowing teens' viewing habits today, he said he originally was hoping that Netflix would pick it up.
"I made this for a million and a half," said Kaufman with the "Butter" movie poster tacked onto a stand behind him. "I thought I would sell it to Netflix for a million and a half, and then COVID happened. … Netflix started only buying films that couldn't be in the theater; so there was no market for a film like mine anymore on Netflix.
"But the good news that came out of it is now I get a theatrical release; so now it's a real movie and in May, it will be on streamers" like Amazon, Google Play and iTunes.
DIDN'T WANT TO MAKE AN ART FILM
Kaufman said he didn't always want to be a filmmaker.
"I just kinda fell into it. I did not go to college. … I didn't do well in school," he said. "I started off as a production assistant cleaning toilets and picking up trash on sets and worked my way up, worked very very hard for a long time to get to direct and finally make a film like "Butter," which I had 100% control over."
His vast experience in the Hollywood industry spans 30 years, according to IMDb.com. 
Kaufman made his directorial debut in 2000 with the Showtime TV series, "Run the Wild Fields," which focuses on actress Joanne Whalley playing a North Carolina mother who takes in a drifter to work her farm as she waits for her husband, a soldier in World War II, to return. 
He has since helped produce 23 movies, his latest one being "Christmas on the Vine," which is a 2020 movie about a marketing executive's venture to save the holiday spirit as she helps a struggling family-owned winery against a large wine corporation. 
IMDb.com also credits him with directing four episodes of the top-rated CBS TV show, "NCIS: Los Angeles," a police procedural in which the main cast usually has to solve a murder or some kind of crime.
"I've directed a lot of television; I've directed a lot of stuff, and I just felt that as a filmmaker, I didn't want to do cop shows anymore with violence where I'm shooting people," Kaufman said. "I'm at a place in my life, in my career where I wanted to make movies that were going to help people and not have gratuitous violence. … and 'Butter' was the first of that sort of new chapter in my life."
Like Lange's book of the same name, "Butter" dives deeply into the social issues prevalent in high schools such as suicide, bullying and fat shaming. After reading the novel, the director opted against turning it into a movie with edgier scenes like those found in "Moonlight" (2016).
"If I was going to make an art film, I'd make it really dark about suicide; I don't think anyone would see it. … I don't think people want to be hit over the head with it," he said. "I don't think they want to be shaken, saying, 'This is the issue; this is the issue.' "
Kaufman alluded to a 2017 Netflix original TV series titled, "13 Reasons Why," about a teenage boy uncovering why his high school crush took her own life. He pointed to the controversy the show stirred up at its initial release because of how its portrayal of sucide may unintentionally prompt those on the edge to commit such an act. 
"I think the TV series, '13 Reasons Why' glorified sucide for teenagers," the director said. "It's freedom of speech, it's freedom of the press – that's why they are able to do it, so I understand that, but I did not want to glorify it.
"I wanted people to learn from it, get educated from it and get better from it."
The director acknowledged that some scenes in "Butter" will be difficult to swallow, like the flashback about how the protagonist was bullied into eating butter when he was younger, which explains how he got his nickname in high school.
"When Butter is bullied, it's not comedic," Kaufman said. "It's actually quite difficult to watch; some people have to turn away; it's a pretty brutal scene."
Upon reflection, he also had the challenge of blending the comedic elements in the novel with the bleak ones, citing scenes involving Butter and his mother, played by Oscar-winning actress Mira Sorvino, and Butter's internal conflict of coming clean with his secret crush as to who he really is.
"I think what we accomplished with 'Butter' is that we made a really fun movie but a powerful movie and a movie that teenagers can walk out of the movie theater and talk about," Kaufman said. "You could say, 'Well, why did Butter do that?' … I don't want you to think that this is all a slapstick comedy. 
"There are some moments in the film that are very difficult to watch. … But we also have fun with it, and we have fun with what it's like to be and to see an unpopular kid all of a sudden being popular, and we get to see his eating disorders; we get to see everything."
STAYING TRUE TO THE ORIGINAL WORK & CASTING CHOICES
Lange's novel spans 320 pages, and the protagonist, whose real name is Marshall, isn't the best role model for teens.
"Butter is very angry in the book and very bitter … and that kind of went back to making a very dark art film, which I didn't want to make," Kaufman said. "But the book Butter is also very funny … so I think that I extracted the best from the book, and I think I would say it is true to the book, and I think the author would tell you it is true to the book."
The director also wanted to make sure he treated the controversial issues of the film in a respectful manner, which is why he sought out the services of The Jed Foundation, a New York-based non-profit organization based in New York that aims to protect teens' emotional health and prevent teen suicide. Kaufman said officials from this group also vetted the 2021 film adaptation of the musical, "Dear Evan Hansen."
"We brought in doctors to read the script, give us notes on the script," he said. "We changed the script. We did the same with the movie.
"I showed them early copies of the movie, and I made changes to the movie because we didn't want to glorify suicide in any way."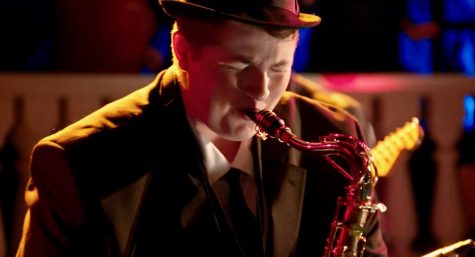 One key moment that he considered changing was the scene with Butter playing a saxophone.
"I didn't think teenagers would like a saxophone, and they loved it, they really really loved it," Kaufman said. "I was going to originally change it to an electric guitar, and then I said, 'No, I need to stay true to the book,' so I kept the saxophone in." 
Another idea he said he flirted with was casting Jacob Batalon, who plays Spiderman's best friend in the last three "Spiderman" movies, to play the lead role even though it's clear from the novel that the main characters are Caucasian.
"I think he's Hawaiian," Kaufman said. "He wanted to play Butter." 
However, Kaufman went with Alex Kersting for his first feature film starring role, which he got through an international casting search.
"We discovered Alex .. out of Vegas because to try to find someone with his size that has experience as a teenager would be impossible," he said.
The director said he was unable to draw a big-name actor like Disney+'s Olivia Rodrigo or Netflix's Noah Centineo from the "To All the Boys …" trilogy.
"On a low-budget movie, we didn't have any money to pay," Kaufman said. "The hot young actors who are out there – they all want a couple of million dollars to be in your movie."
Eventually, he did end up with a diverse group of actors, securing Black actors Adain Bradely as Trent and Mykelti Williamson as professor Dunn and a Columbian actress, Natalie Valerin as Jeanie.
"I attracted a group of actors and people to this project that were magical. … Making a movie is hard; it's difficult – people get into arguments all the time," Kaufman said. "This was the opposite. This movie has had a life of its own from the beginning since the day I found the book."
DIRECTOR ALSO STRUGGLED WITH MENTAL WELLNESS AS A TEEN
Kaufman said he found himself feeling personally connected to the main protagonist's struggle with mental wellness as he too suffered from depression in his teenage years.
"I know for me personally from when I was young, and I wanted to take my own life, and I didn't. … My sadness got better – it went away, but there's so much going on with you teenagers and there's so much pressure being a teenager," the director and screenwriter said. "And don't quit. Our message is don't quit; talk to somebody about it, and that's ultimately the discussion we have after the movie. … The film has some power to it – it's not a fluff piece."
Drawing from his past experiences is a technique that he's picked up as a director, Kaufman said.
"When I'm working with actors and I'm trying to get a certain feeling or certain emotion that comes through on the screen, I always pull back to my own self, my own life, whether I am trying to bring humor to it or some leverage to it, or some true emotional feelings to it," he said. "Sometimes I will tell them something more personal about myself, but mostly it's the conversation I have on something they can understand, and I can extrapolate from them." 
Reflecting on how he went through depression in his own past, Kaufman said he feels alarmed about mental illness among today's teens.
"Suicide rates are very high – they're the highest they've ever been," he said. "Teen mental health – it's off the charts, especially with COVID, and even kids who are not normally affected mentally are having difficulties in school."
Already having spoken to teens about mental wellness, Kaufman said he plans to take the next step by hosting Q & A sessions with teen health classes after they have watched "Butter."
"For mental health, the best thing that a person can do is to talk about it," he said. "And it's not taboo. What I explain to kids when I get up in front of audiences [is] say, 'Listen, if you got a heart problem, who do you go to? You go to a heart doctor; kidney, kidney doctor; lungs, lungs specialist.
"The brain is just an organ, and we all have organs that sometimes need a little help, you know, and that's it. There's no taboo – there's nothing wrong with it."
The promotional website for the movie also includes the R U OK mental wellness link and other crisis lifeline information such as the National Suicide Prevention Lifeline: 1-800-273-8255.
"It's OK for you to ask a friend, 'Are you OK?" he said. "It's OK to ask yourself, 'Are you OK?' and really have that conversation because sometimes you get depressed and sometimes you think. 'Do I really want to live with this much pain?' but the pain is manageable."
IS ANOTHER TEEN MOVIE IN THE WORKS?
Kaufman said his next project will be a thriller titled, "The Boy in the Photo," which is about a missing child who comes back home after being stolen and abused by his father 
"I just finished writing it," he said. "Then it'll be a year or two to raise the money to get it made."
But the director doesn't think "Butter" will be his last dive into the teen movie genre.
"I feel at heart I'm a high schooler, and I would love to do another high school movie," he said. "I don't know if I would cover the subject matter of bullying again. I think it would depend on the actual story."
Kaufman believes that storytelling and filmmaking are not limited to just professionals like himself.
"If anyone is interested in being a filmmaker, just go do it. … If I had a phone when I was a kid, I'd be making films all the time," he said. "… You guys are making stuff on TikTok or Instagram – if it's something that fills your soul and something that you enjoy, try and make a living out of it."
For now, Kaufman said he has put the camera down as he's been spending most of his time promoting "Butter."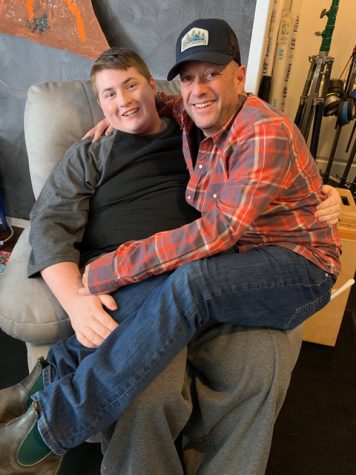 Before the pandemic, "Butter" was entered in various film festivals such as Socially Relevant Film Festival 2020, Cinequest Film Festival 2020 and Portland Film Festival 2020, in which it received the awards — official winner, world premiere award winner and official selection, respectively.
"The movie has never streamed; it's never been available," he said. "It's only been at film festivals."
For someone known for directing cop shows and some winter holiday flicks, Kaufman said anticipating "Butter" screening at movie theaters at the end of this week is like a dream come true.
"If someone would say, 'Your [film is] going to be in [309] theaters, and you're going to be interviewed on these radio shows, and you're going to be talking to schools, and 'Butter' is going to be seen, I'd just go, 'Come on, that's crazy.' "
Another dream is to see audiences flocking to theaters to check out what "Butter" has to offer and possibly bring back for Kaufman the way it used to be in the Hollywood film industry.
"It's a sweet movie, and it's a powerful movie, and I hope you guys will enjoy it," Kaufman said. "… so if 'Butter' does well, you know, if kids go see it, it'll have an effect. People will make more teenage movies."
(GIVEAWAY: The first four students to show up to The Accolade room, Room 138, during lunch this week will have a chance to get a free "Butter" movie poster.)